Learn new skills
Train for a great job
Earn more money
Ready to Work is San Antonio's premier training, education, and employment program.
Ready to Work will meet you where you are and take you to the next level with skills for higher-paying jobs.
Guide you through the entire process
Connect you with resources like childcare and transportation so nothing can stand in your way
Develop a personalized career and training plan just for you
Enroll you in courses and work-based learning opportunities that match the right field for you
Cover the cost of approved courses (up to a cap)
Prepare you for job interviews
Help you find and keep the job you love
Who is eligible for Ready to Work?
Age: At least 18 years of age
Residence: Within the San Antonio City Limits unless connected with the military
Work Status: Permitted to work in the United States
Household income: No more than 250% of the federal poverty guidelines

Currently less than $36,450 for an individual or $75,000 for a household of four

Commitment: Willing to train and succeed in a career
You will need certain documents to verify that you are eligible for Ready to Work. If you need assistance obtaining these documents, your Ready to Work coach can help you.
Individuals who have already earned a Bachelor's Degree or higher may apply to earn an industry-recognized credential but are not eligible to receive tuition funding for degree-based programs.
Visit a Ready to Work Partner Agency
Customize your career path.
Ready to Work offers a variety of training and educational programs. Your Ready to Work coach will find the one that is right for you based on your interests, skills, and goals.
Grab this opportunity to earn your high-school diploma or a GED, which will open many doors for you. Once you have earned it, continue in the Ready to Work program to take your future to the next level.
Increase your earning potential in as little time as six weeks and improve your resume with certification programs in various fields. Certification pathways include industries like technology, healthcare, construction, trades, business and more.
Expand your employment opportunities by earning a specialized Associate Degree in a Ready to Work Target Industry. 
Bachelor's Degree Courses
If you already have 30 hours of college credit, Ready to Work can help you get back in school and complete your Bachelor's Degree. Now is the time to take advantage of this opportunity.
Ready to learn a new skill, but not sure what you want to do?
We're with you from start to finish.
Ready to Work will help you overcome challenges that may be standing in your way of success. Your Ready to Work coach will understand your specific situation, coach you through career and education planning, enroll you in and pay for your classes, increase your confidence and soft skills, update your resume, prepare you for interviews, connect you to new job opportunities, and help you thrive in your job.
Your journey begins with step one—apply
What makes Ready to Work different?
Ready to Work is unprecedented. No other city in the nation is supporting its residents like we are. With over $110 million in tuition assistance, hundreds of pledged employers, training providers and colleges, community organizations and workforce agencies, we are in it together, for you.
Ready to Work coaching includes:
Assessing your needs, skills, and interests
Identifying classes in line with a future career
Building your profile on WorkInTexas.com
Preparing you for interviews
Improving your soft skills
Connecting you with quality job opportunities
Helping you understand employer benefits
Planning your finances
Helping you thrive in the workplace
We've made getting ahead smarter—for YOU.
How? We've created a digital training catalog aligned to high-demand, well-paying jobs. When you finish, employers will be ready for you. The Approved Training Catalog lists courses across multiple industries and includes over 70 training providers. Training dates and course offerings are subject to change. Ready to Work will help cover your tuition.
Ready to Work can help provide a safety net for unexpected emergencies. Participants may receive limited, short-term assistance for urgent needs while in training, such as:
Mortgage, rent or hotel
Utilities
Daycare
Food
Transportation
Internet access
Cell phone service
Legal assistance (relating to job placement)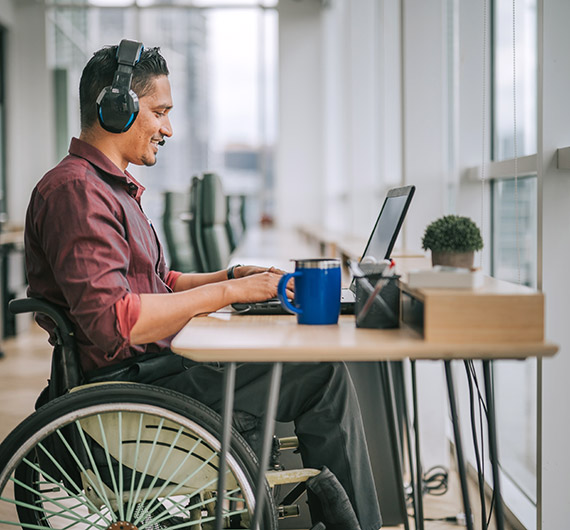 Eliminate YOUR obstacles to success
Ready to Work partners with many community organizations and will help you navigate challenges, including:
Healthcare and mental health issues
Family violence
Substance abuse
Long-term needs, like housing, food, and utilities
Computer skills
Starting a business
Legal issues
English as a Second Language
Ready to Work Employer Pledge Wall
Hundreds of employers have committed to your lifetime success. You can do it!
Are you ready for a change?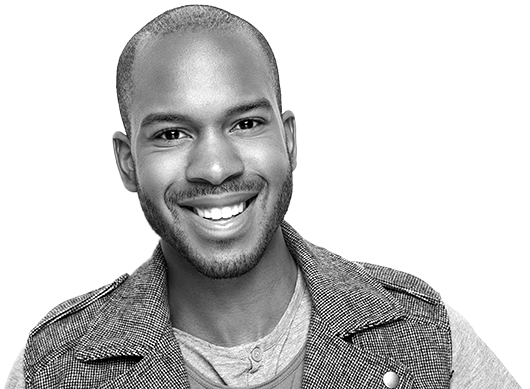 Become a Community Champion! Ready to Work helps participants overcome barriers to success. If your organization links people to the resources that they need to live independent, productive lives, please join us today. >